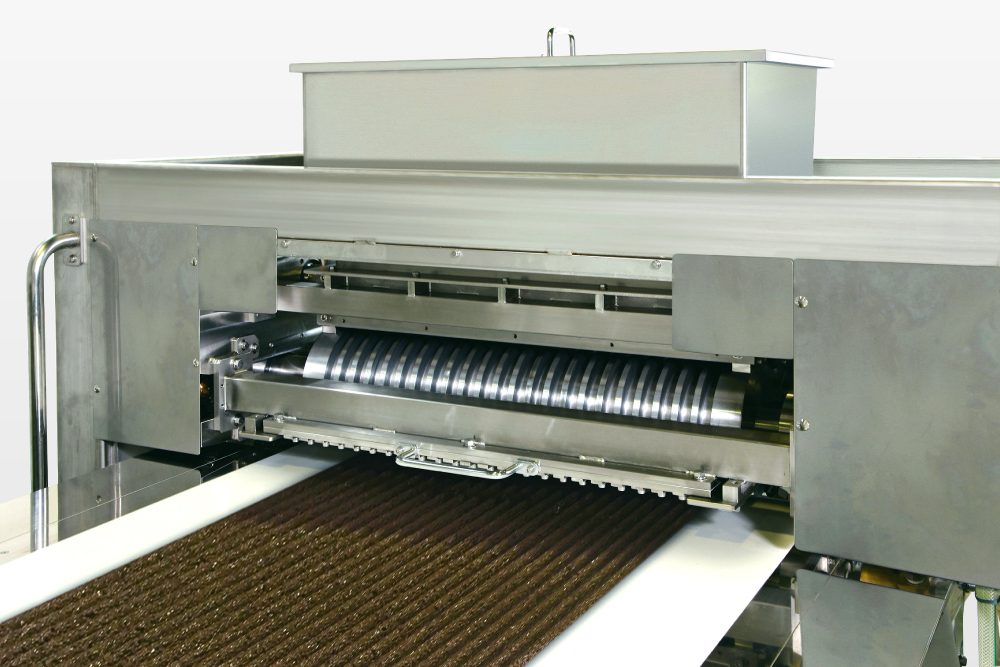 Our Bar Forming Machine is a Fully Automated Line from Mixing Ingredients till Final Bar products.
With our fully automated machine, popular bar products can be produced. Mixture of Solid ingredients such as nuts, puff and dry fruits with Liquid ingredients such as Chocolate and Candies can be formed, cut, surface coated with fully automatic.
In Amagi's Bar Forming Machine, it is possible to:
Change the Solid/ Liquid Ingredients and Change Mixing Ra
Change Product Shape and Size by exchanging the Forming Roll
Change Coating Ingredients to produce unique & new products easily.
Size
W925mm, L1370mm, H1550mmH
*Above size is just a reference. It can be changed according to Customer's Request.
Products Category
Products in the Same Category