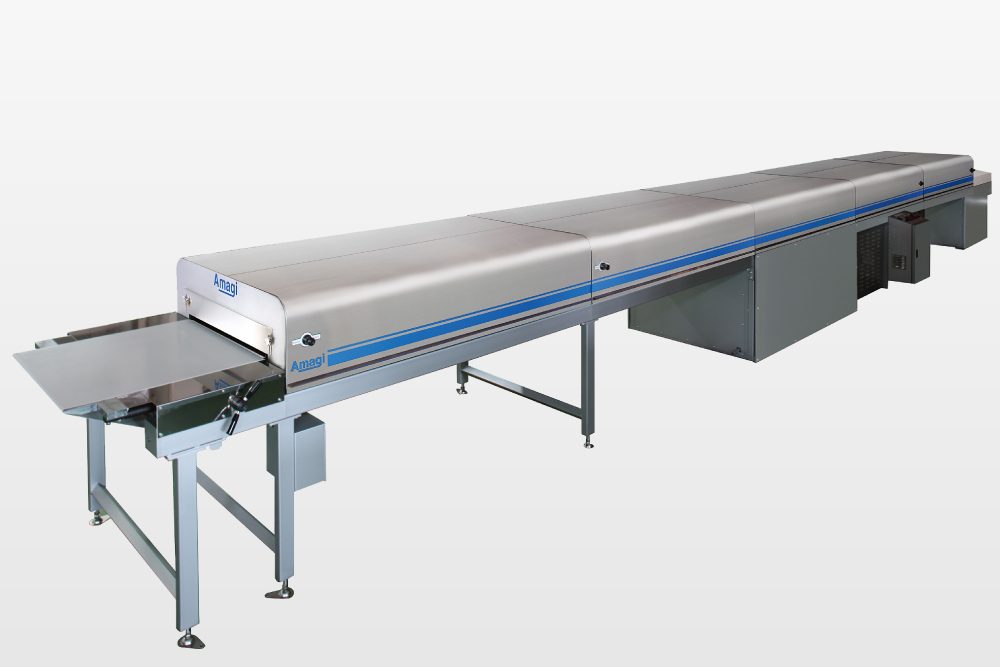 Amagi's cooling tunnel is able to cool not only chocolate products but also various products such as chocolate coated products from enrobing machine, cookies, marshmallows, candies etc. You can choose Direct Cooling, Indirect Cooling or Mixed Cooling by one touch switching in the Amagi's cooling tunnel. The range of available belt width is 300~1200mm according to the customer's request. This cooling tunnel consists cooling units of 2m length/ each, so the available length can be various by adding the units depending on the customer's needs.
Size
W960mm, L12500mm, H1680mm
*Above size is just a reference. It can be changed according to Customer's Request.
Products Category
Products in the Same Category